GBE has has worked on some amazing projects in the past. Here are a few featured jobs we would like to share with you. For more projects and to take a look at what we are currently working on follow us on Instagram and Facebook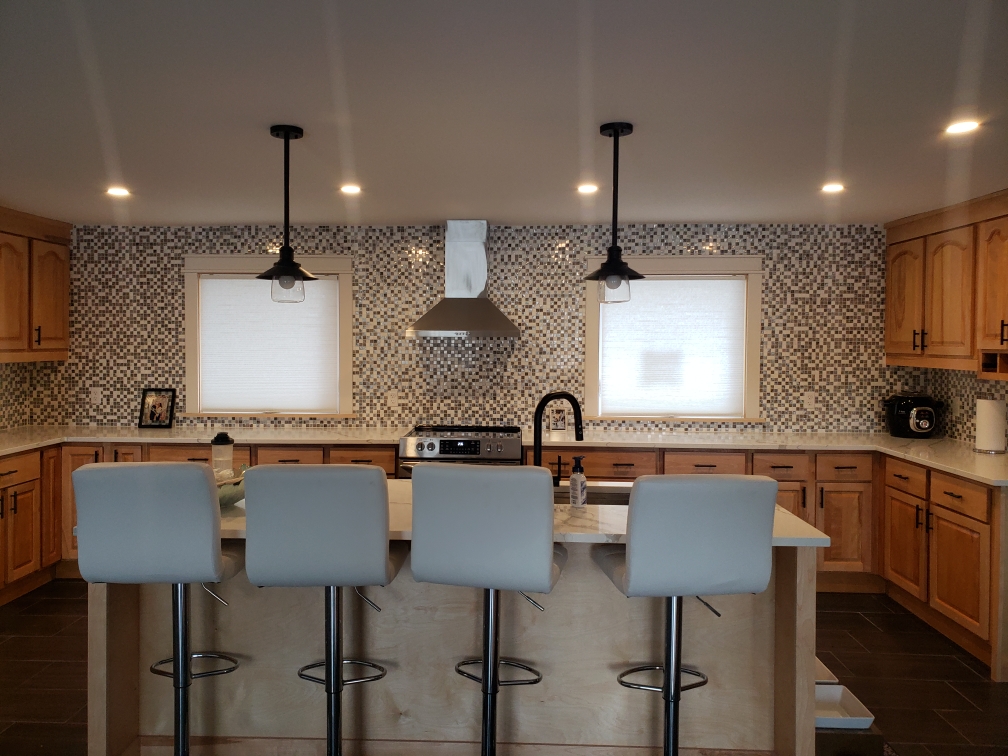 Never underestimate a good back splash.
Using a mosaic tile back splash as the accent for this kitchen helped to bring a modern look to a classic kitchen.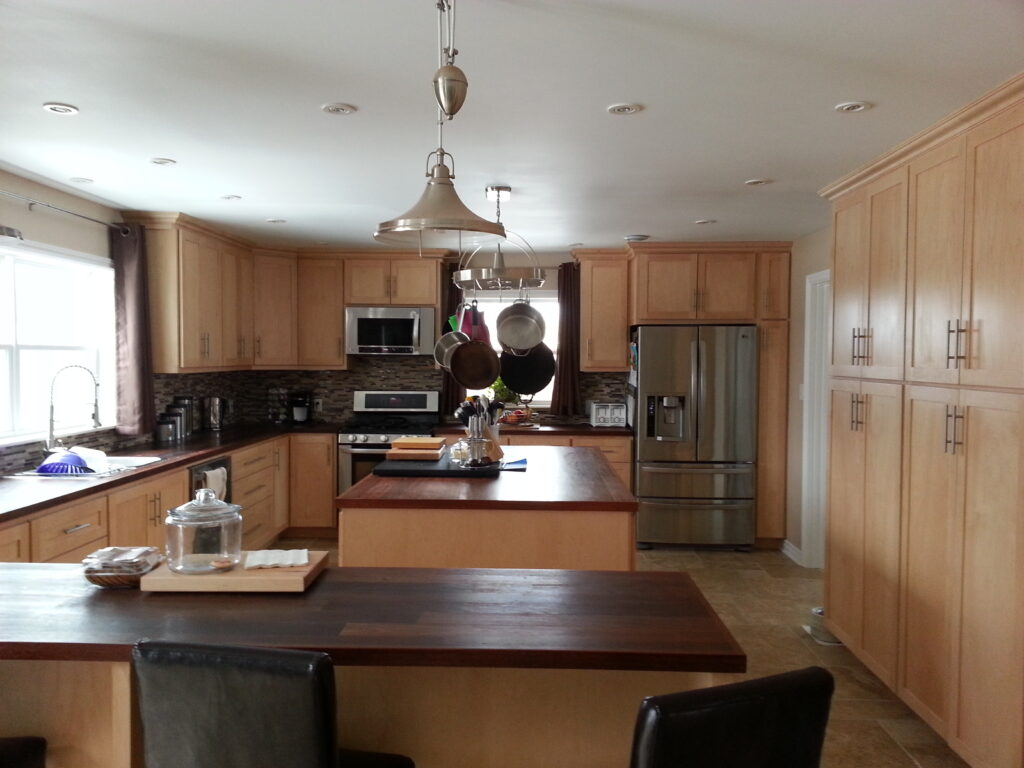 Big Family Kitchen
When you have a busy house hold having a functional kitchen is key. This custom build boasts ample cabinet space and butcher block counter tops.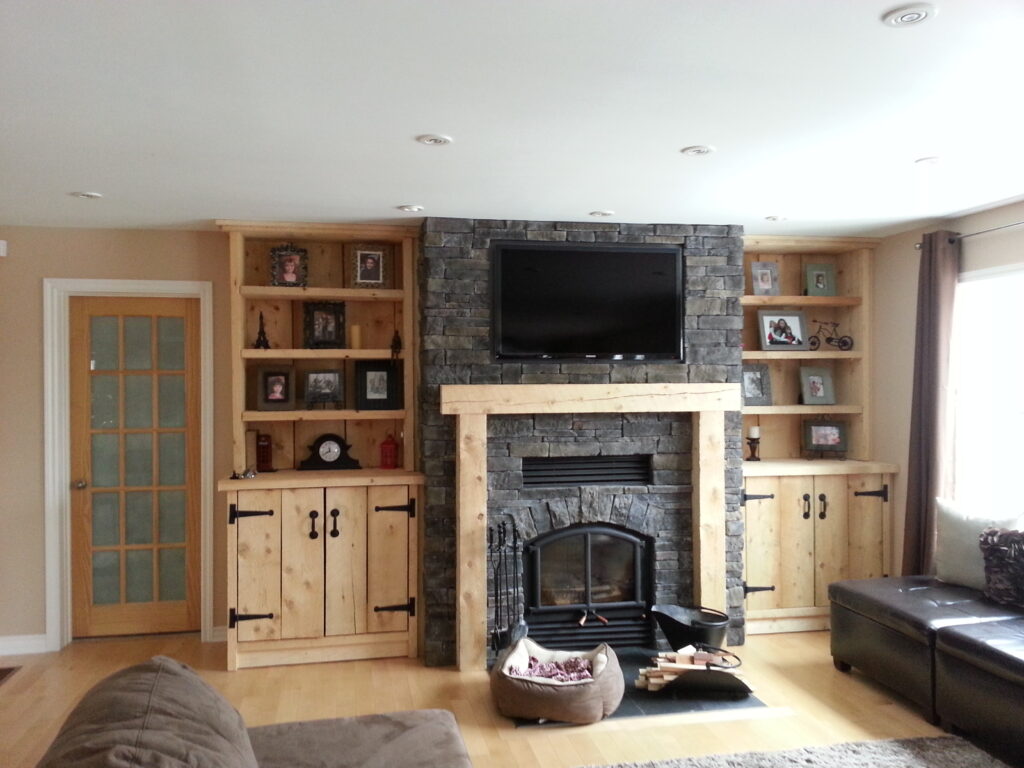 Country Warmth
Rustic built-ins not only add storage to this family room but brings a rustic charm that will have your guests feeling right at home.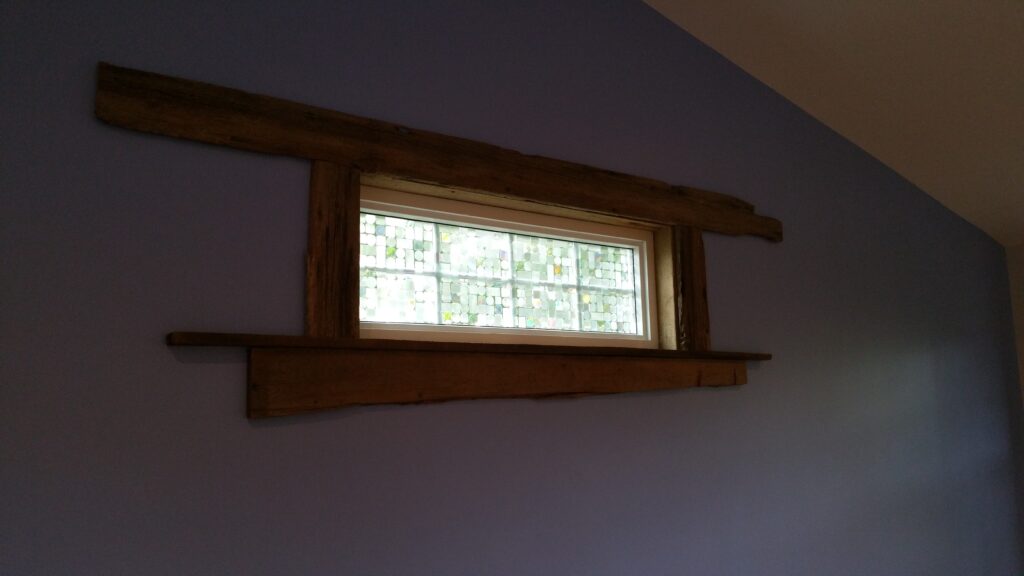 Window Meets Art
Custom cabin window trim makes this window into a featured piece for this cozy cabin.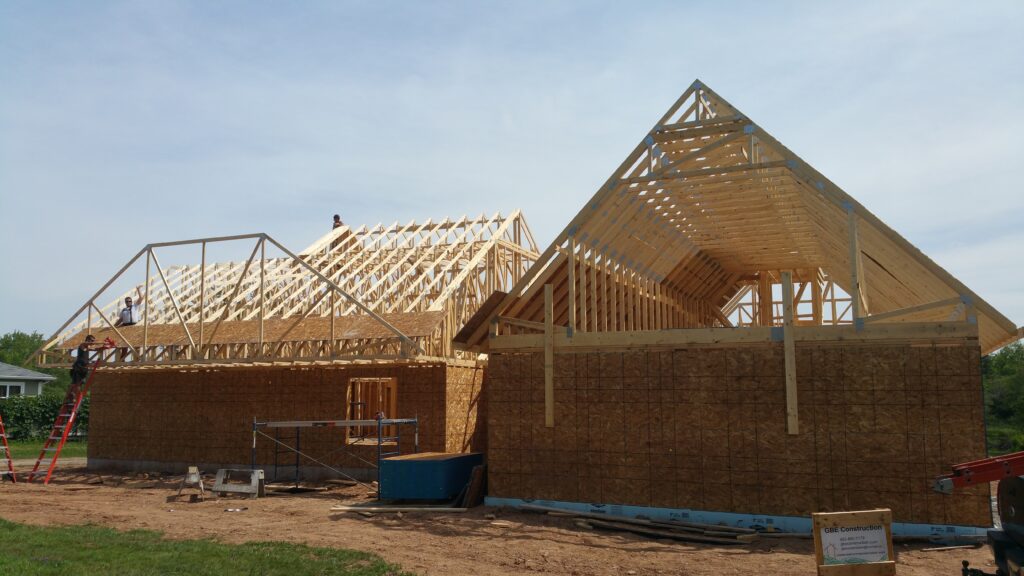 From the Ground Up
GBE not only specializes in renovations but new builds too. We are happy to work with you to create your dream home. Ready to get started? Simply click here to get in touch.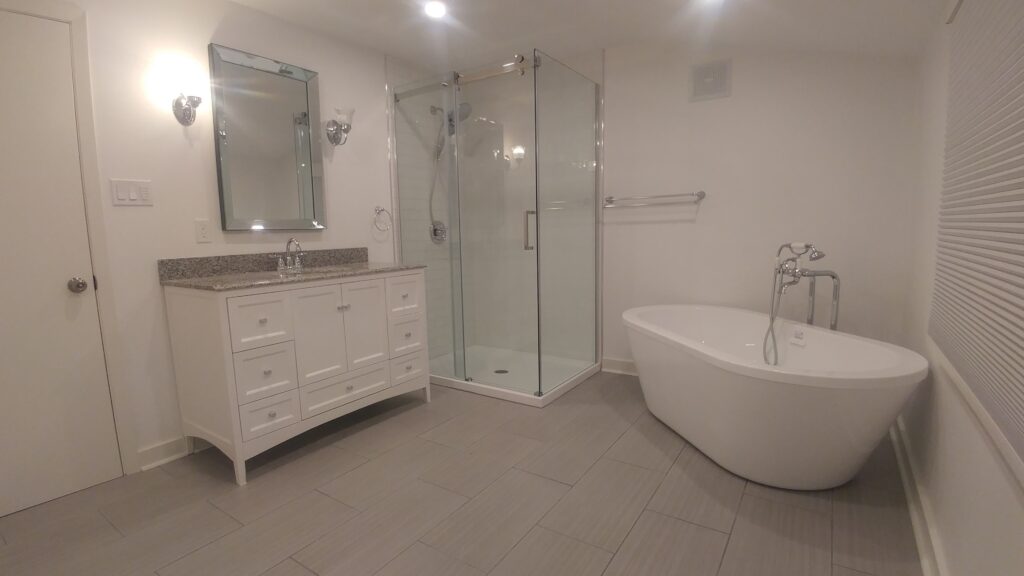 Spa Bathroom
The modern style free standing tub hints to a claw foot tub giving this room a feel of decadence.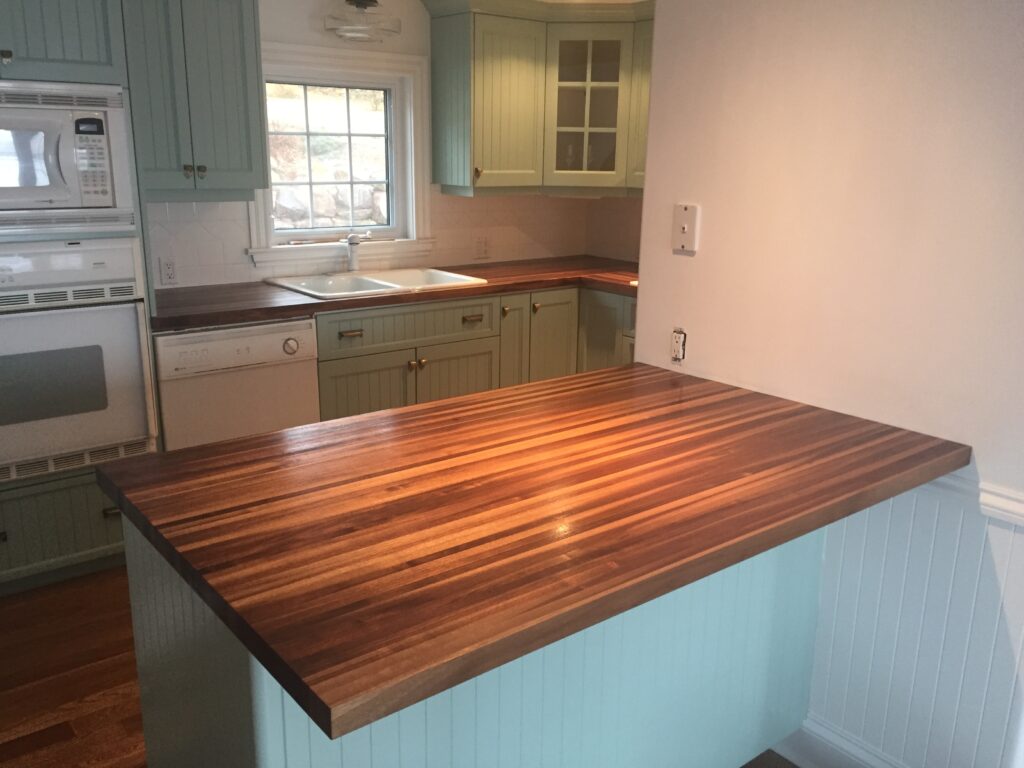 Countertops worth bragging about.
These solid walnut countertops bring a richness to this kitchen. They catch the eye and are very durable.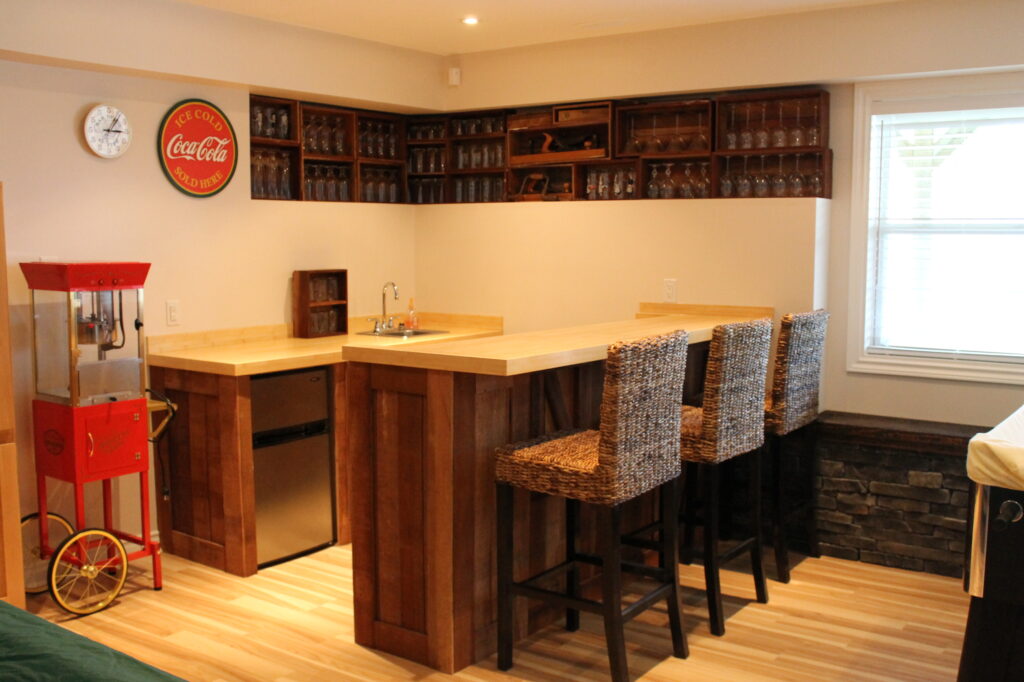 Where everybody knows your name…
Be the host with the most with this custom built rustic bar. With the use of repurposed wood we were able to create this one of a kind basement bar, with both plenty of shelf and bamboo counter space.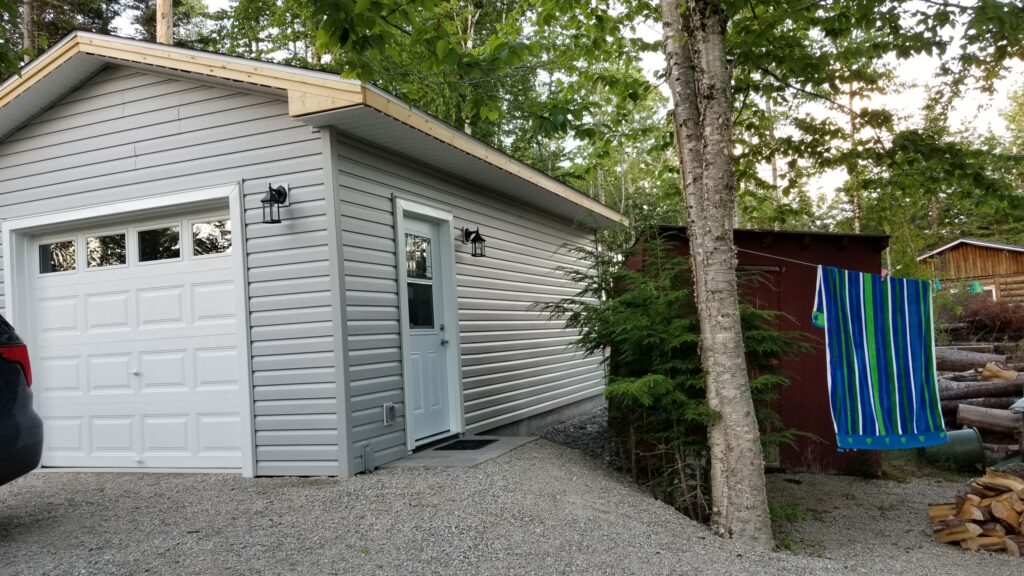 Cottage car park
Functional yet unassuming this garage doesn't take away from the aesthetic of its surroundings. Deciding on an out building for your property shouldn't be a trial contact GBE today to discuss what your needs are.